Resin Classes at Mill Lane Studio
Take a resin class with me and learn a new technique or work with a new medium you've never worked with before.
You'll have a beautiful boutique experience that is both fun and rewarding, where class sizes are small so that you don't get lost in the crowd.
You'll come away with new skills and a great selection of resin pieces that you can proudly say you made yourself!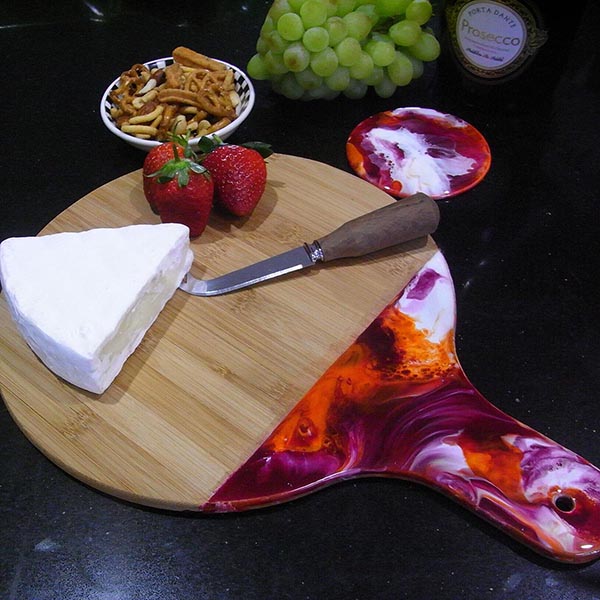 Resin Cheese Board
---
WITH MYLéNE HILLAM
resin expert
Make a fabulous marbled resin cheese board for entertaining in your home or to give as a gift to family and friends. Whether you want to serve cheese or antipasto, this serving board will make a wonderful addition to your entertaining and is a great conversation starter. Your guests will be amazed when you tell them you made it yourself.
As well as making your cheese board and matching coasters, you'll also make a mini cheeseboard to practice the resin techniques you're learning in the class.
Resin Geode Art Class
---
WITH MYLéNE HILLAM
resin expert
Make a spectacular resin painting inspired by a colourful geode that you can proudly hang in your home. This popular resin art technique is so much fun to create.
In the Resin Geode class, you'll recreate the look of an agate slice with its distinctive veining, using glitter for sparkle, crystals and crushed glass for texture and most importantly, adding colour with resin.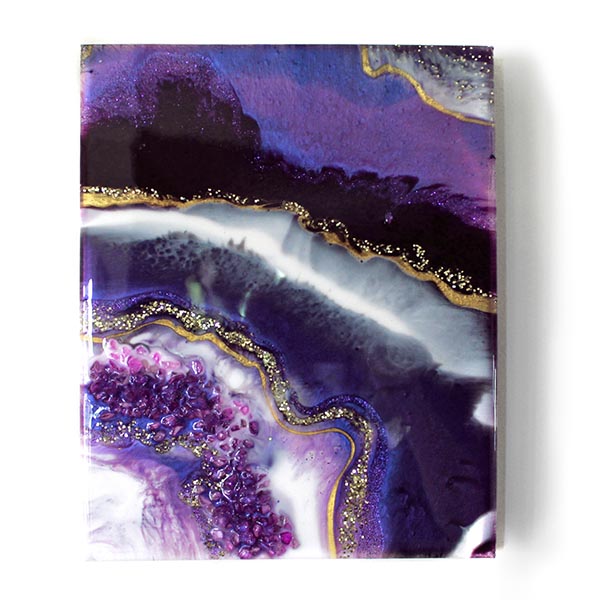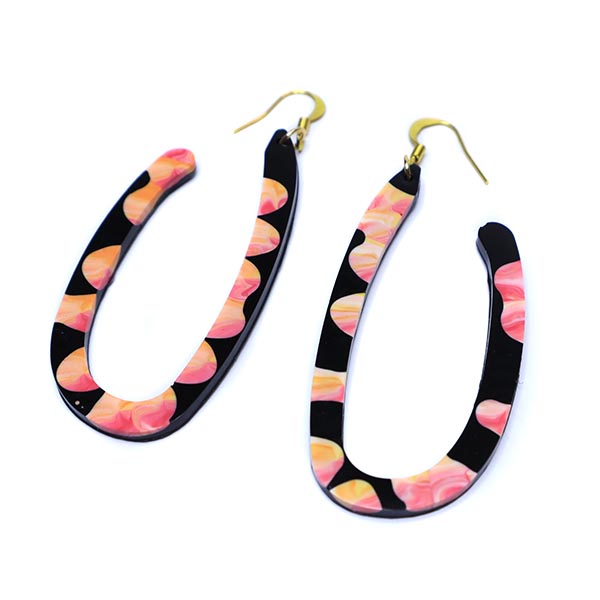 Resin Earrings Class
---
WITH Myléne Hillam
resin expert
Make boutique-style resin earrings in this fun class.
Learn how to make and assemble your own dazzling collection of eye-catching earrings to suit your style and personality. Resin earrings are really big at the moment and you can make your own collection of on-trend statement earrings that will showcase the fun side of your personality.
Resin Jewellery
---
WITH Myléne Hillam
resin expert
The Resin Jewellery class is a wonderful introduction to the world of epoxy resin and shows you how much fun resin is. You'll create a variety of different pieces using both moulds and bezels and learn how to turn your pieces into on-trend jewellery that you'll be proud to wear.
Learn how to colour resin, how to embed objects, as well as a simple resin marbling technique using both moulds and jewellery bezels.
You'll come away from this workshop inspired with so many ideas for creating resin jewellery.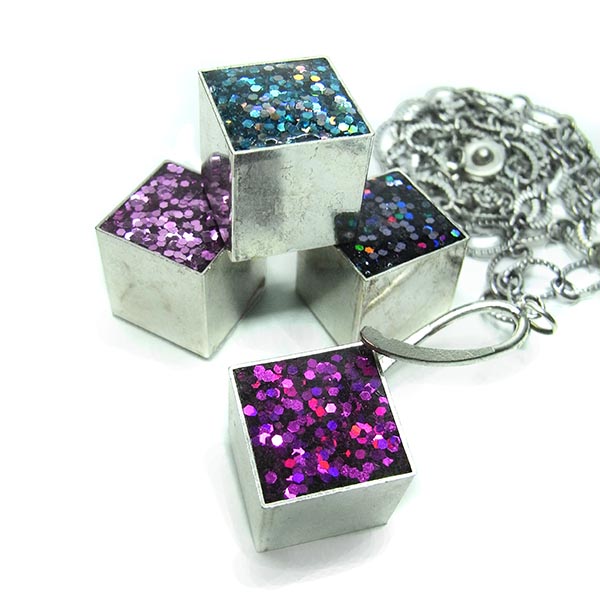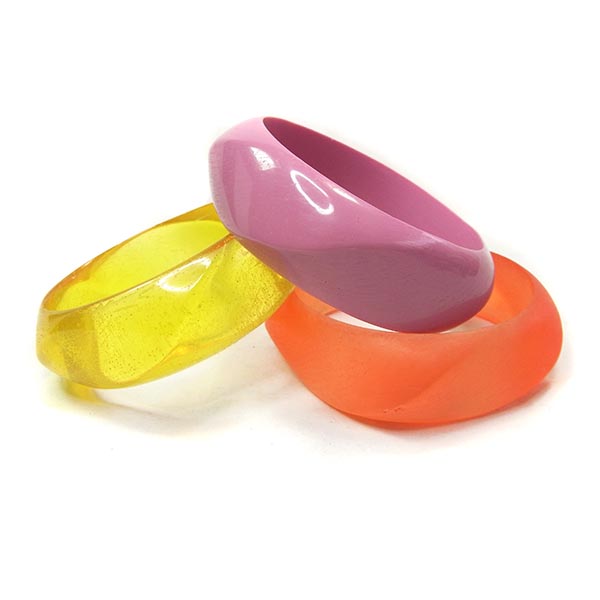 Resin Bangles & Rings
---
WITH Myléne Hillam
resin expert
Enrol in the resin bangle and ring class and learn all the finer points of making your own bangles and rings. If you've always wanted to learn how to work with resin, then this is the perfect workshop for a beginner. No experience is necessary as you will learn as you go. Spend a morning amongst like-minded people and at the end of the session be proud to say "I made it myself!"
Read on to find out more about the workshop.
Resin Bangles – Beyond the Basics
---
WITH Myléne Hillam
resin expert
Add more skills to your resin bangle repertoire with this intermediate resin workshop.
In Beyond the Basics Resin Bangle class, you'll learn how to embed flowers, how to create a bangle with birds silhouetted against a sunset gradient, how to embed lace and feathers, and how to create an iridescent colour shift effect. You'll work with a slow-curing resin and create five gorgeous bangles.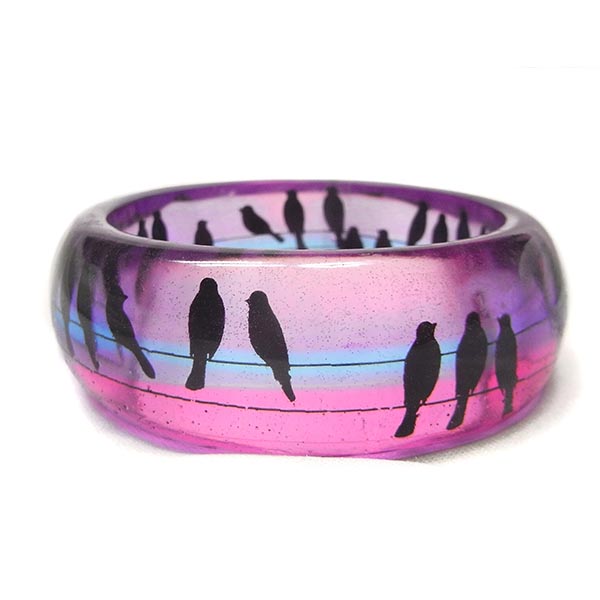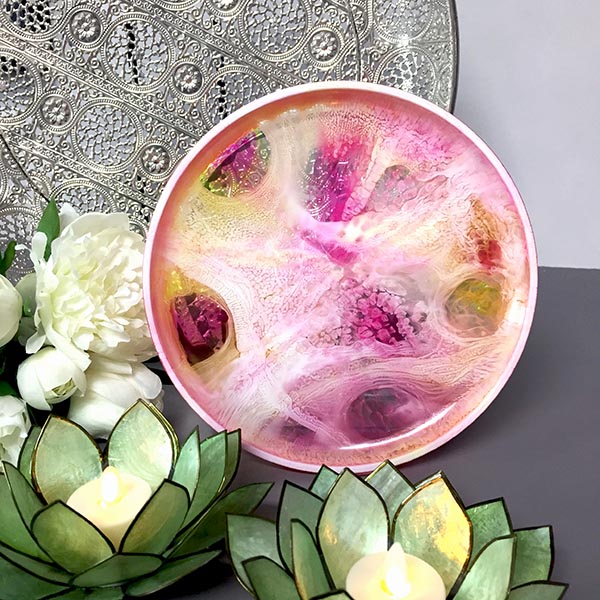 Resin Homewares
---
WITH Myléne Hillam
resin expert
Fill your home with gorgeous resin homewares. In this resin class, you'll learn how to make beautiful platters, trinket bowls and home decor items to display in your home or to give as gifts to family and friends.
FAQs
Frequently asked Questions
Do I need any resin experience to do the classes?
No experience necessary! Despite teaching cutting-edge resin techniques, all the classes are suitable for beginners. I will walk you through each technique and you will learn everything you need to know to complete the class project.
---
Can I book my children in to do a resin class?
Working with epoxy resin is not advised for children under the age of 15.
---
I'm pregnant. Is it safe for me to do a class?
I always recommend waiting until after you have had your baby before attending a resin class. I also recommend that lactating mothers don't work with resin.
---