HOW TO
Jewellery Making Books
---
Learn how to make outstanding jewellery that is beyond compare. Take your jewellery making from ho-um to a whole new level of sophistication with the top-drawer designs in these books.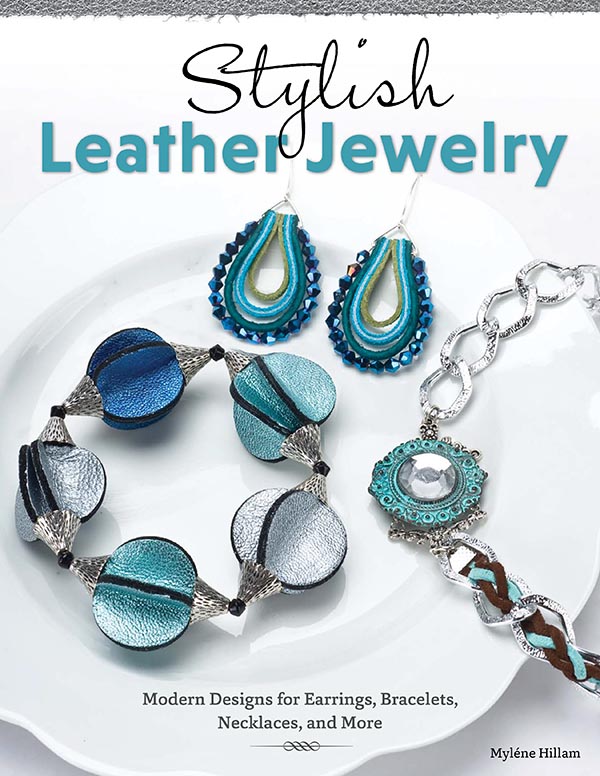 Stylish Leather Jewelry
Expand your jewellery-making skills with 26 chic and stylish leather jewellery projects. Learn how to loop, twist, fold, and recolour leather in ways that take leather jewellery beyond camp crafts and onto the fashion runway.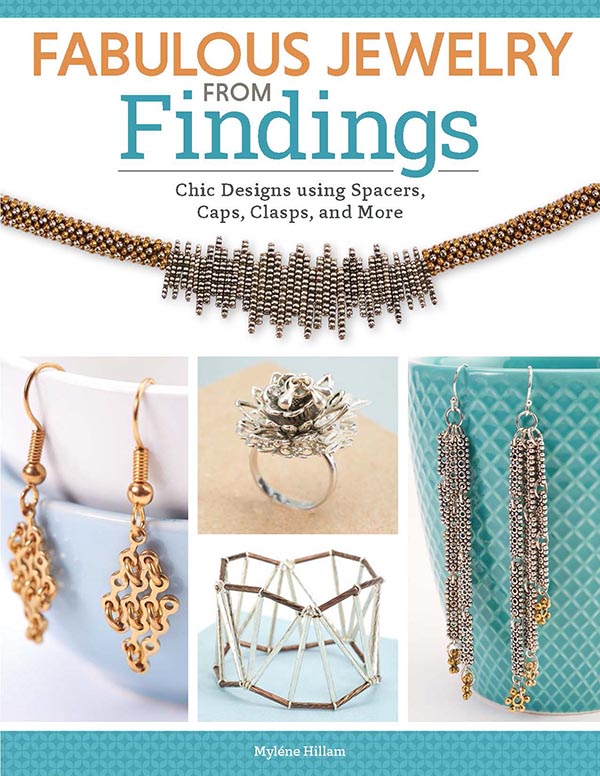 Fabulous Jewelry from Findings
Take a fresh look at jewellery findings and construct elegant pieces from nothing but findings. This fresh approach to jewellery design will have you looking at findings in a whole new light.
Jewellery Making ebooks
Don't stop at decorating the tree this year… make these incredible earring designs to adorn your holiday outfits too! Each of these jewellery making ebooks is filled with 12 unique holiday earring projects – designs that embody the holiday spirit.
Available for download immediately after purchase.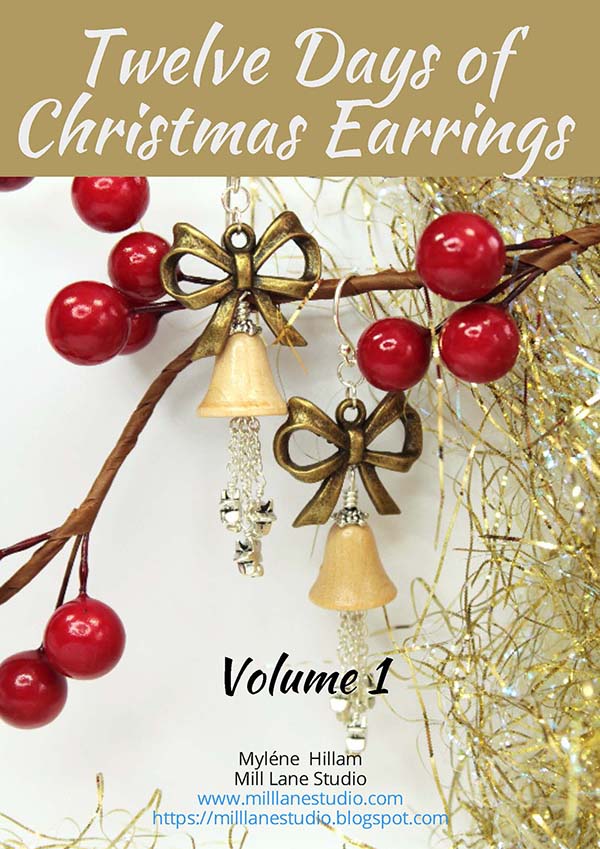 Volume 1
Every Christmas outfit needs a pair of festive holiday earrings and with the 12 Days of Christmas earrings Volume 1, you have all the holiday designs you need to make your party outfit sparkle. There are 12 standout holiday designs in this book for you to make.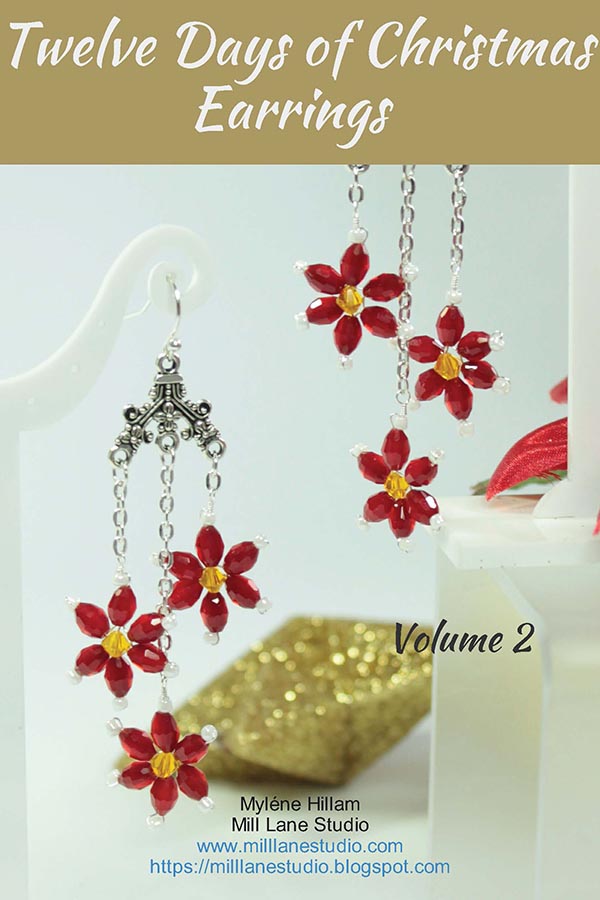 Volume 2
Get into the Christmas spirit with these gorgeous festive earring designs. These 12 stylish designs use some unconventional stringing ideas so you'll never be short of chic holiday earrings to dress up your outfits. Each design is accompanied by clear photos and full instructions.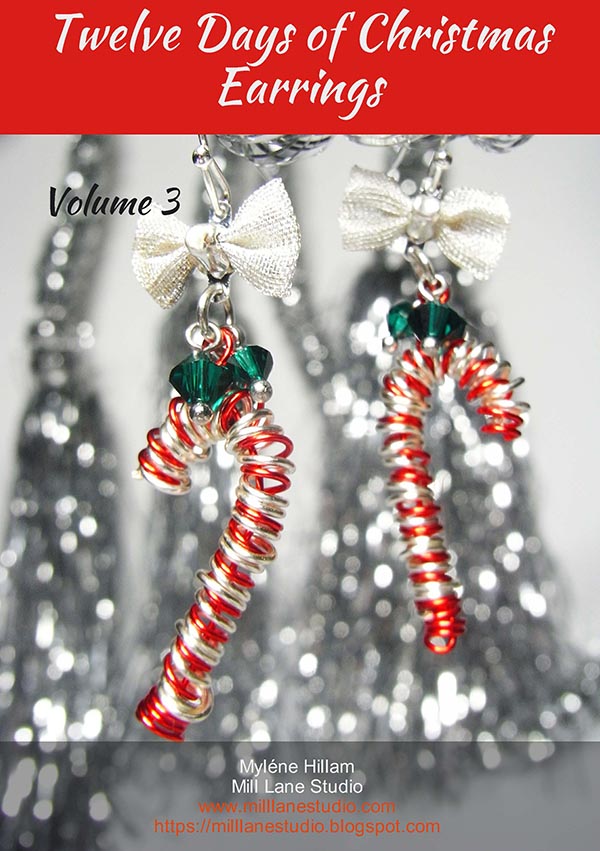 Volume 3
If fun and fab DIY holiday earrings are your style, then this book of 12 magical earring designs fits the bill. The projects in Volume 3 of the 12 Days of Christmas earrings are guaranteed to add festive cheer to your holiday outfits.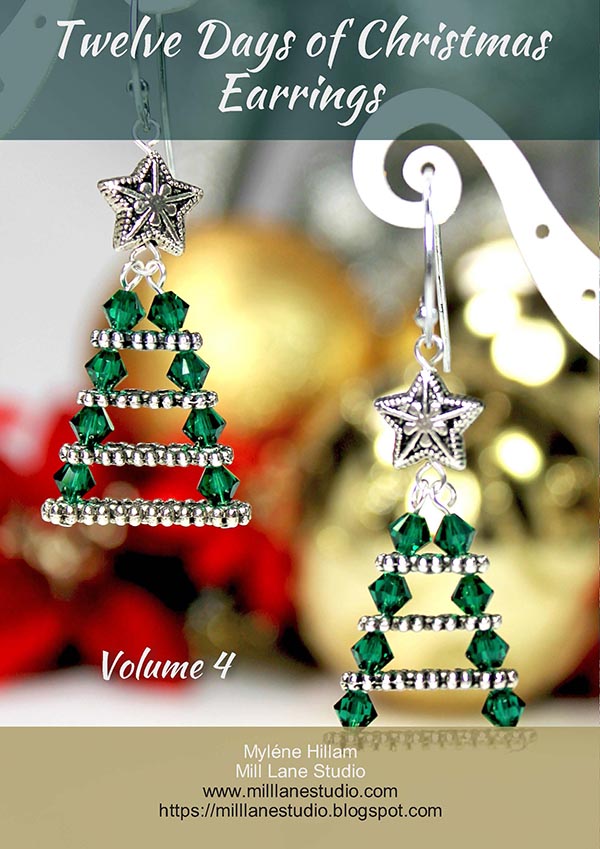 Volume 4
Do you love sparkle and glitz at Christmas?
Then the dazzling holiday earring projects in this book are just what you need.
You'll find lots of time-honoured red, green and gold projects in this ebook. But you'll also find some projects using non-traditional colours that are just as festive.
The 12 Days of Christmas Earrings Volume 4 takes festive earrings to a whole new level of sophistication.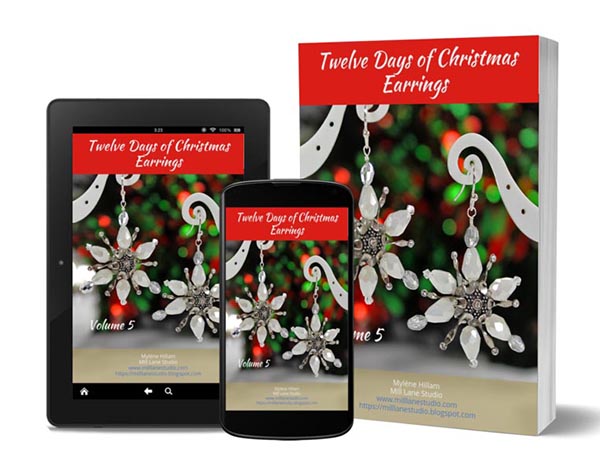 Volume 5
Glam up your Christmas wardrobe with this sparkly collection of 12 new earring designs for the festive season. These designs feature filigrees, wire wrapping and even leather, plus an extensive variety of techniques to create the earrings. In all, there are twelve never-before-seen pairs of earrings that will help you spread Christmas cheer as you party your way through December.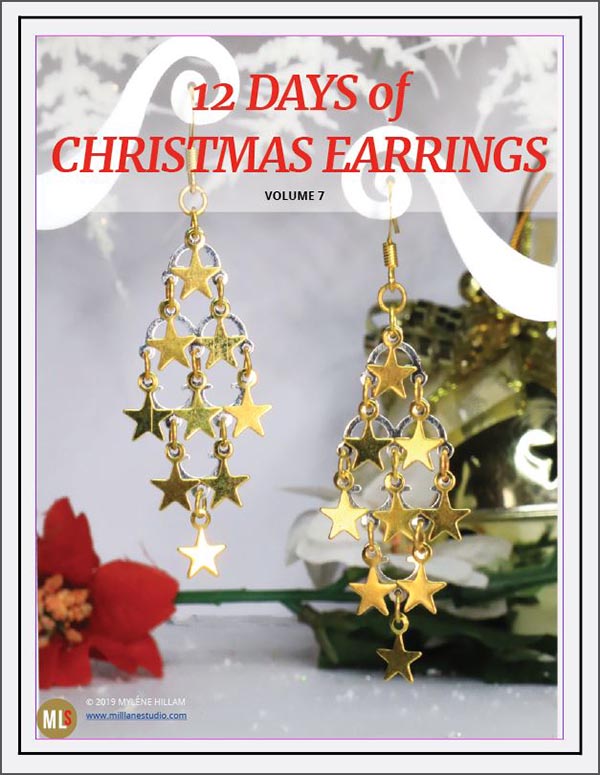 Volume 7
Take your jewellery making to a new level with the exceptional designs in Volume 7 of the 12 Days of Christmas Earrings.
The projects featured in this edition are unique and unusual and whilst there is a smattering of traditional Christmas red throughout, there are also unexpected colours like blue, copper and black.
Several of the earring designs in this ebook feature stars and each one is a striking design. Click through to see the stunning and unusual jewellery designs in this book.