TRENDING – RESIN HOME DECOR
Resin Homewares Workshop
Handcraft your own resin platters, trinket dishes and votive holders in the inspiring Resin Homewares Class. You'll make three truly stunning resin decor pieces to display around your home.
You'll work with a slow-curing epoxy resin to create two marbled pieces and for the third piece, you'll use a quick-curing resin that will cure during class. This will allow you to take one piece home with you straight after class while the other two pieces can be collected from the next day onwards.
You'll be inspired by the pieces you make in this class to create even more at home.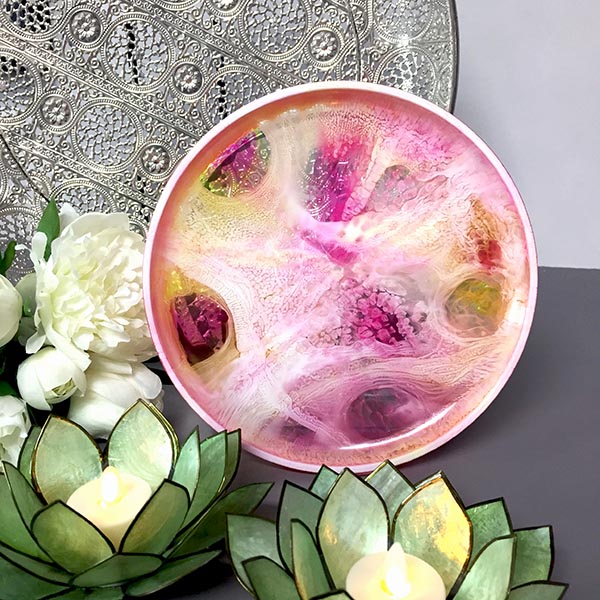 Cost
$400
Includes all class materials needed for this class.
Next Class:
More 2023/2024 classes announced soon
OR
Minimum Age:
15 years old
This class is not suitable for children or pregnant women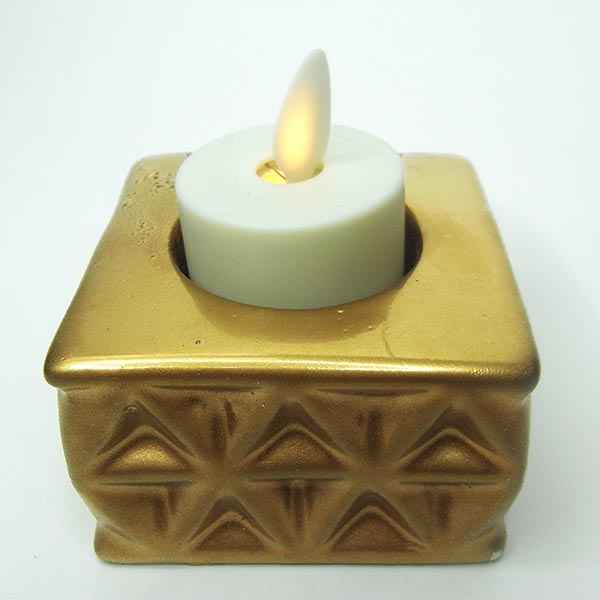 What you'll learn
What's Covered in the Resin Homewares Class
Class Length: 3.5 hours
---
You'll Make:
You'll make 3 pieces:
A votive holder
Desk Tidy / Trinket Dish
Your choice of a resin platter or extra large trinket tray
Your resin homewares will take 24 hours to cure and will be ready for collection the next day.
What we'll cover:
Working safely with resin
The two different types of resin we'll be using
How to measure, mix, colour and pour resin
How to create marbling
How to finish the pieces professionally
CLASS OPTIONS
OPTION 1
Resin Class
$220
3.5-hour resin homewares workshop includes all the resin and moulds required in class
You'll return to collect all the items that you make once they have cured. This is the option to choose if you want to try resin and enjoy a creative experience while making gorgeous, functional homewares for your home. 
OPTION 2
Class + materials PLUS Take-Home Resin Kit
$180
A take-home resin kit (valued at approximately $180) so you can keep pouring at home.
This add-on is ideal for anyone who wants to continue making colourful resin homewares to sell or give as gifts. The Resin Homewares Kit includes the supplies you need to continue making your own resin homewares at home including epoxy resin, silicone platter mould, pigments and resin dye. The kit contains:
1.5 litres epoxy resin
Silicone platter mould of your choice
1 x opaque pigment to tint the resin
1 x transparent resin dye
all safety equipment
mixing cups and stirrers
wet/dry sandpaper
comprehensive class notes
The resin kit contains sufficient resin to create several platters at home.
OPTION 3
Gift Certificate
A Gift Certificate for a Resin Class is a great experience for the person who is interested in making their own beautiful resin pieces. This is an excellent and unique gift idea for your bestie or for an anniversary gift. The certificate is valid for 36 months from the date of purchase and can be used towards any of our resin classes.
ADDITIONAL INFORMATION
Here's a couple of other things to know before your resin homewares class:
What to wear/bring
An old shirt, with LONG sleeves and an elasticised wrist or button-up cuff
Wear old clothes that you wouldn't mind getting messy
Tie back long hair – resin is sticky!
Glasses, if you need them for close-up work
Collecting your pieces
The resin used in this class takes 24 hours to cure so you will need to return to collect the pieces. Arrangements can be made on the day. Alternatively, shipping can be arranged.
Limited Places Available
Class sizes are kept small so you get a quality experience and receive individual attention, personalised to your needs and ability.
Reviews
This is a truly inspiring class but don't just take our word for it… this is what students say!

ZOE PATTERSON & HANNAH GRAVES
Awesome Class!
"We had a really enjoyable day learning how to make resin trays with Mylene. She was a wonderful teacher and we would highly recommend her class. We are already thinking which class we would like to do next!"

LORI MCCALLUM
Loved the Resin Class!
"I absolutely LOVED the resin class! Mylene is so warm, personable and very knowledgeable about all things resin. I left the class feeling inspired and eager to try some castings on my own."

MARION BARLTROP
I Learned So Much!
"What a fantastic workshop!! I can't wait to do other ones.
I learned soooo much. It was more than worth the cost.
Mylaine was so friendly, patient and generous. I came away with
so many ideas. I loved that while Mylaine teaches you she also encourages you
to come up with your own ideas and express your own creativity.
I sent my daughter pictures of all the things that I made and she
said it looks like a treasure trove."
Private Classes
Can't wait for the next resin class to be announced? Then email me with your preferred date and time and we'll organise it.
Private one-on-one resin workshops for other techniques are also available.
As a resin expert who has 15 years of teaching experience, I can tailor classes to suit your needs. A private class is ideal if:
what you want to learn is not covered in my regular workshops
you want to learn how to resin in a more private setting
Additional fees apply to private workshops. Please email me to make arrangements.